Metal fiber laser cutting machines are becoming more and more popular and widely used in the field of sheet metal cutting. Fiber laser metal cutting machines use fiber lasers to output a high-energy-density laser beam, which is collected on the surface of the workpiece, and the workpiece is illuminated by ultra-fine focus The area instantly melted and evaporated. The CNC mechanical system moves the spot irradiation position to realize automatic cutting. It is high-tech equipment integrating the most advanced fiber laser technology, numerical control technology and precision mechanical technology. In order to meet the market demand for different types of fiber laser cutting machines, MYST Laser has developed and produced an automatic loading and unloading coil fiber laser metal cutting machine.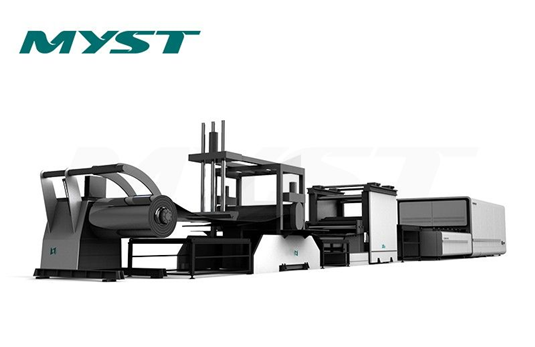 Coil CNC laser cutter steel features with integration of automatic uncoiling, leveling, feeding, and cutting to ensure the continuity of processing and production, improving processing efficiency. Flowline production and batch processing reduce labor intensity and save manpower. Full enclosure design with compact structure, higher safety, and environmental protection during operation; flexible processing and application.
1. Coil CNC laser steel cutting machine processing parts range
Coil outer diameter:中1200-中2000mm
Coil inner diamete:中508中610mm
Dimensions:3000mm* 1500mm
Automatic feeding of coil material, continuous cutting and batch
processing improve processing efficiency and reduce labor intensity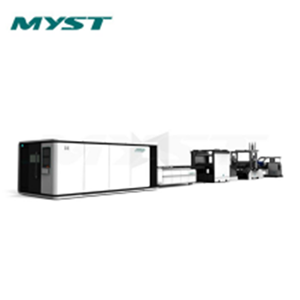 2. Coil cnc steel laser cutter full protection cover
Full closed protection improves using security; laser protection
glass isolates laser radiation to human beings; automatic collection
system of smokes and dusts is environment friendly; intelligent
monitoring system reduces accident rate, making us enjoy beauty
and health in cutting process.
3. Coil 2000w laser cutting machine uncoiling parts
The uncoiler unwinds the roll material, and the width of the loaded coil material is 600-1250mm; the load is 10000kg.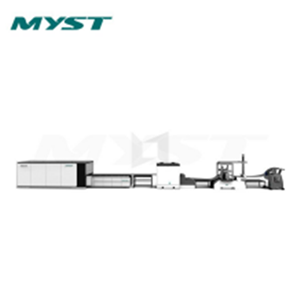 4. Coil steel laser cutter leveling parts
leveling feeder leveling the material, adjustment accuracy of correction amount: +0.01mm
5. Automatic unloading, Intelligent palletizing
Adopt belt conveyor and adjustable width limiting device; the sheet material after processing is automatically transmitted to the unloading mechanism and then palletized by lifting mechanism according to the material width. Finished materials need no manual sorting anymore, centralized sorting improves the working efficiency and saves labor costs.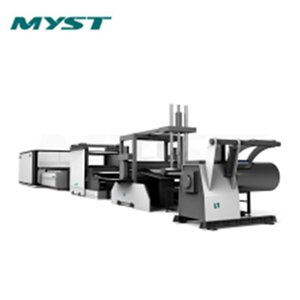 6. Coil laser cutting machine for metal cast aluminum crossbeam
After artificial aging, solution treatment, and finishing, crossbeam owns good integrity, rigidity, surface quality, toughness, and ductility. Aluminum
alloy's metal characteristics of lightweight and strong rigidity are helpful to high-speed movement in processing, and high flexibility is beneficial to
the high-speed cutting of various graphics based on high accuracy. Light crossbeam can give the equipment a high operation speed, improving processing
efficiency to ensure processing quality.
7. Coil metal sheet laser cutting machine automatic unloading material
Hobbing type conveying structure, vacuum chuck automatic unloading the
unloading the finished product, automatic stacking of finished products, saving labor
and improving efficiency.