LX62THA Automatic Loading and Unloading Square tube and circle tube Metal pipe Fiber laser cutting machine 1000 1500 2000 3000 4000 6000 8000 watt
LXSHOW LASER LX62THA is a product specially designed for sheet metal laser cutting machine. It has stronger cutting ability and higher cutting precision. Do you want to know more about it? The product details page below can help you.
Clasificación:

Línea directa de servicio al cliente
+86 132 5674 2787
Descripción del producto

Parámetros

Muestras

Video

Cómo ordenar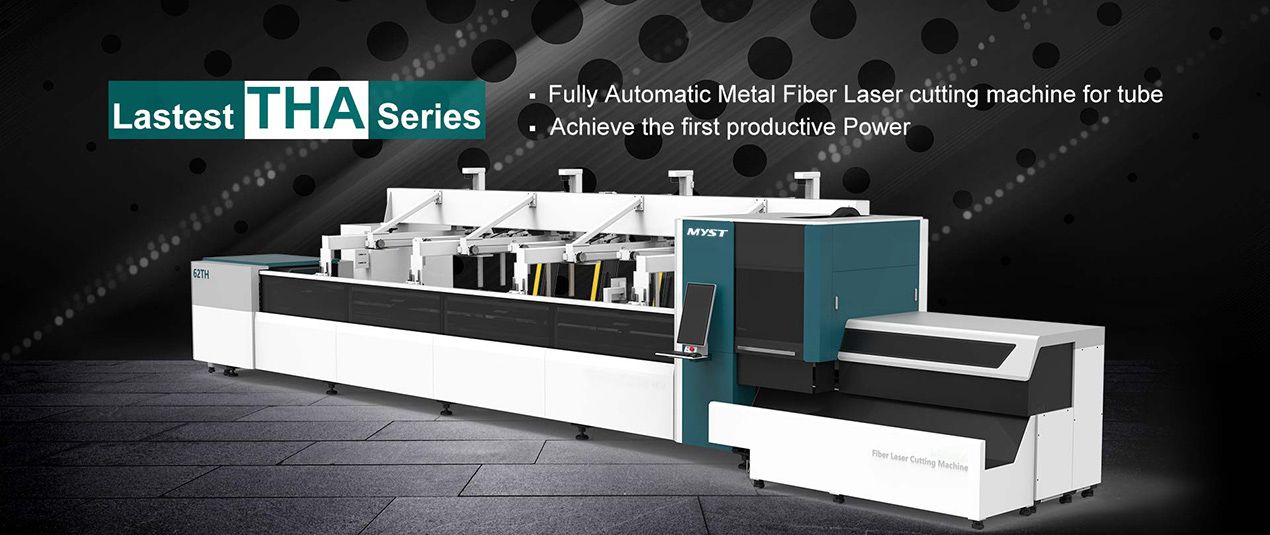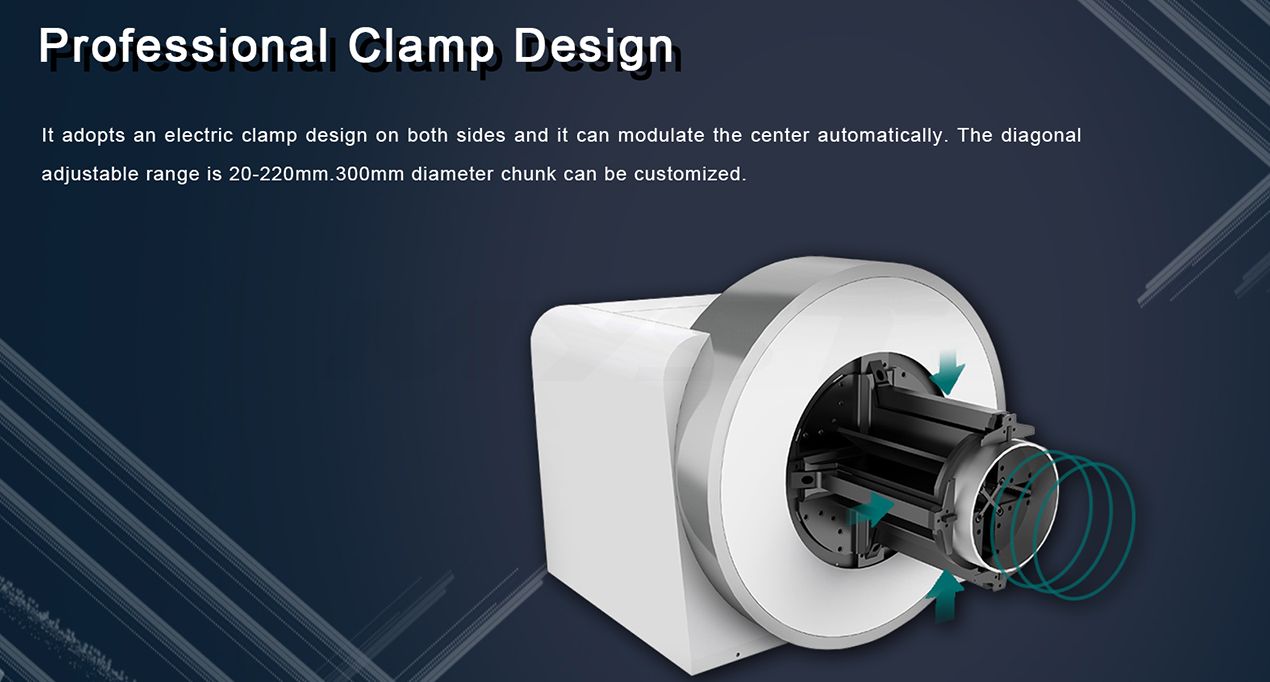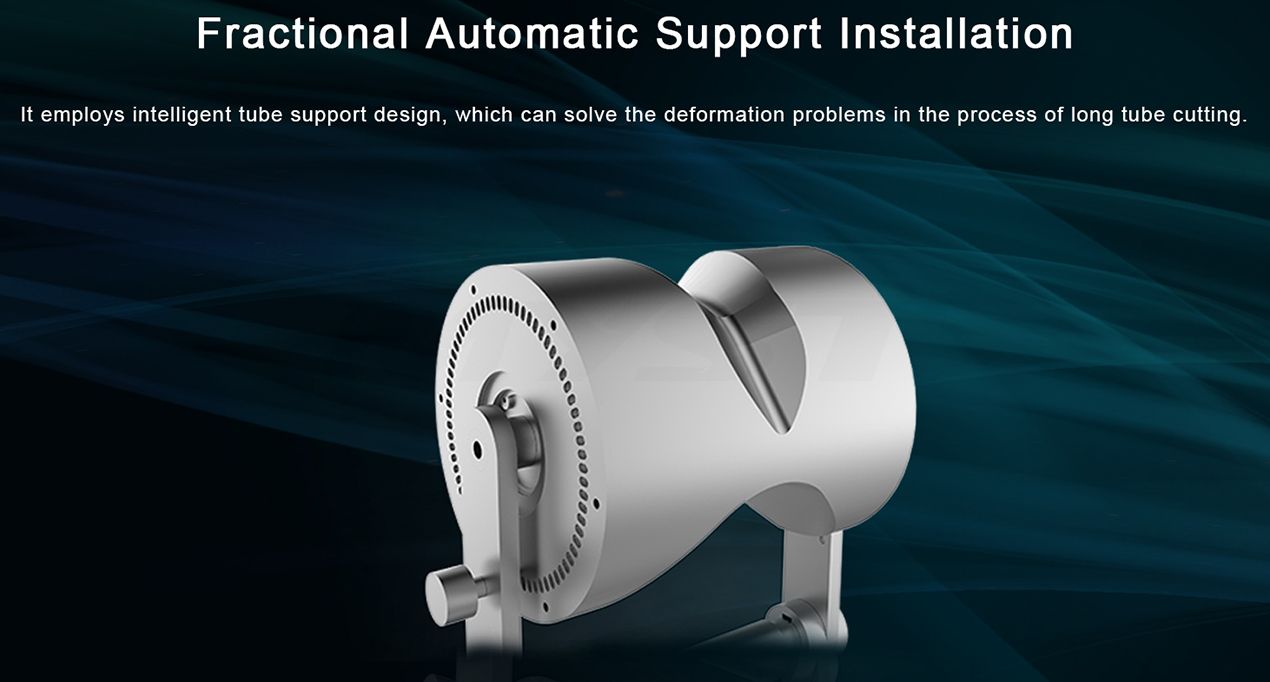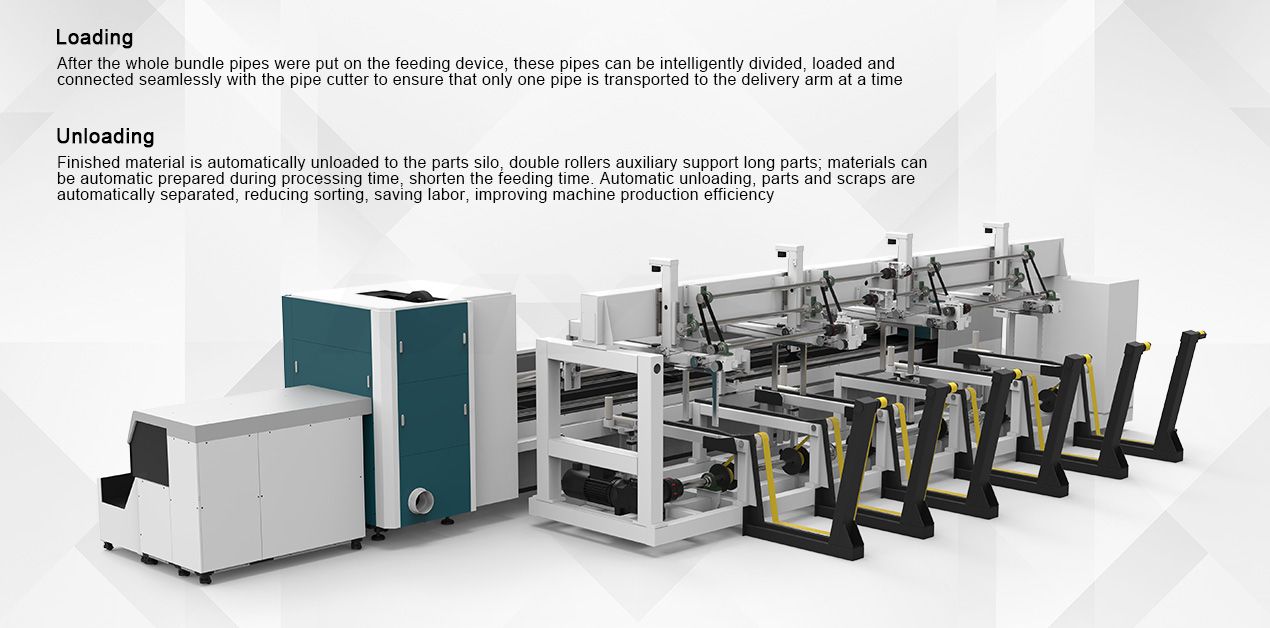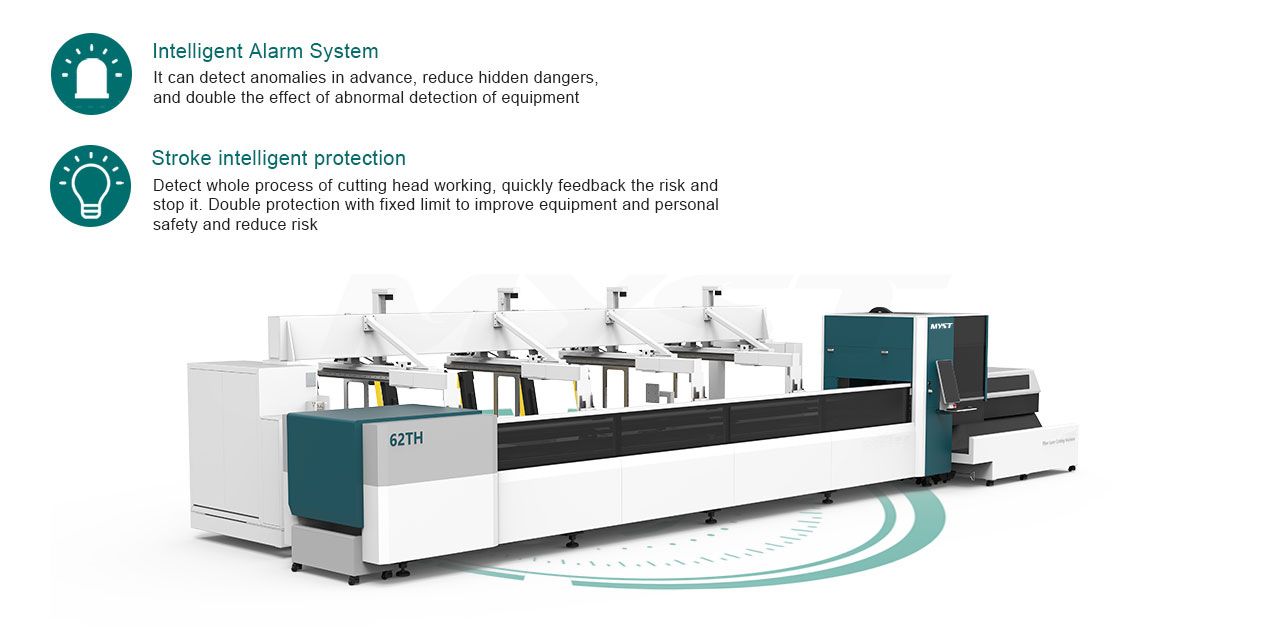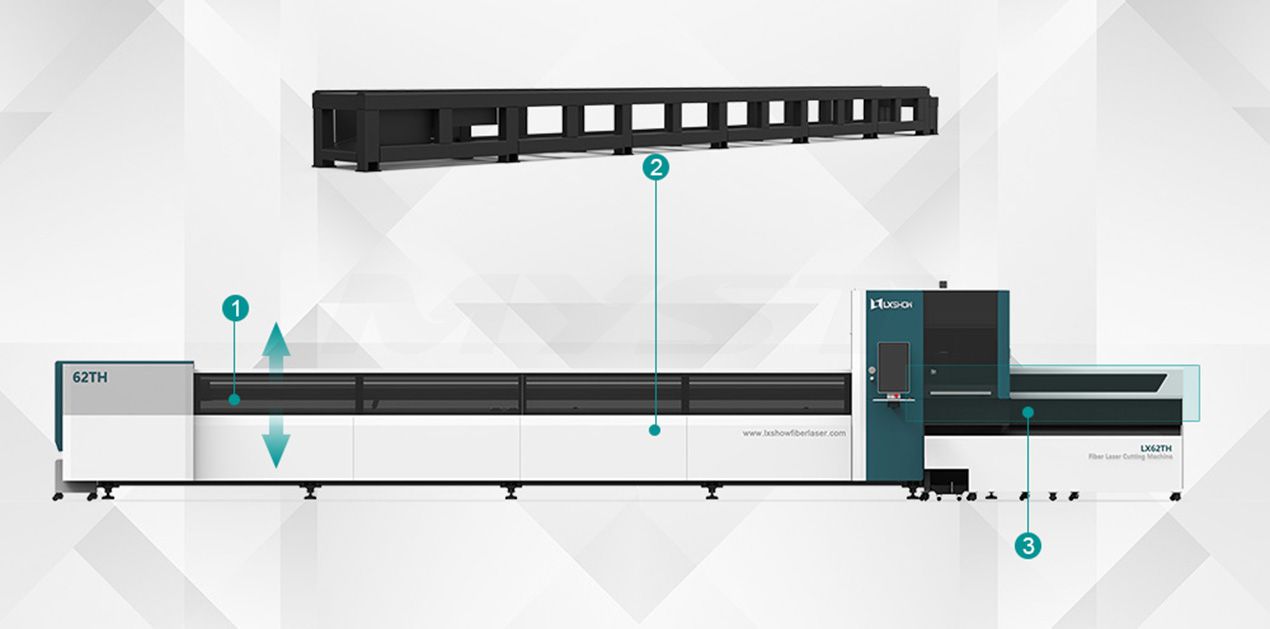 1. Semi-enclosed design, equipped with automatic lifting doors, which is convenient and at the same time guarantees the safety of workers
2. Heavy-duty welded bed, it can meet the high-speed operation of the machine without shaking
3. The front end of the machine is surrounded by design to improve the dust removal effect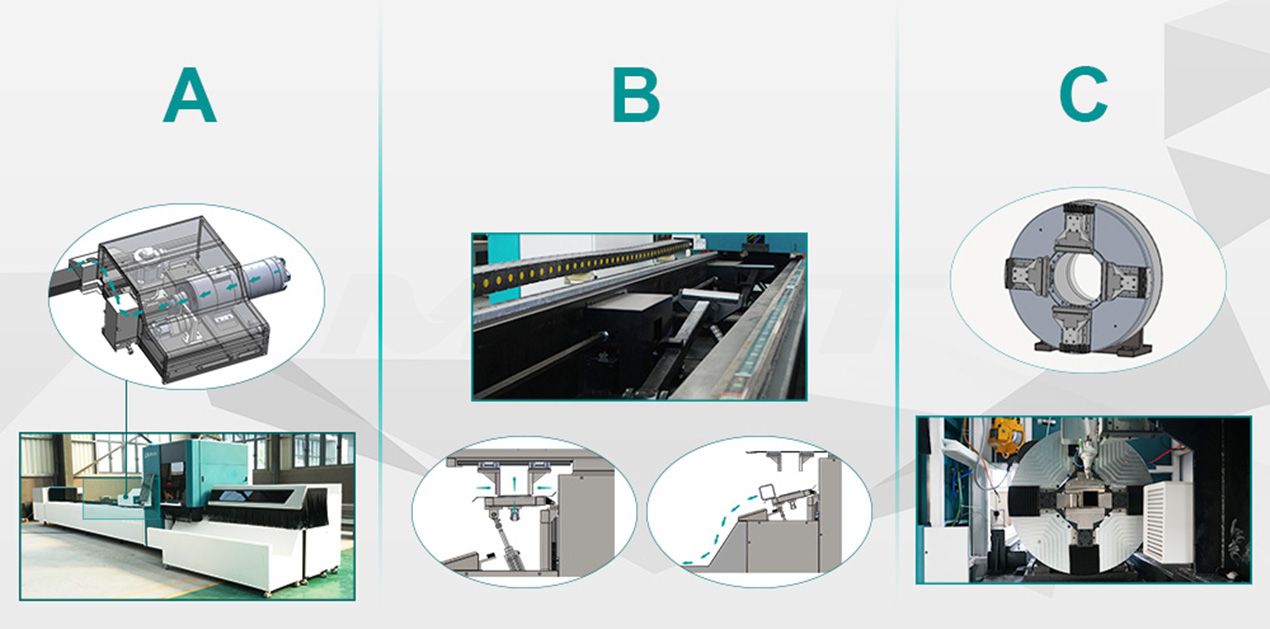 A Double exhaust system to ensure fume extraction effect, matching front and rear chuck, step by step, level processing.
The rear chuck equipped with a waste collection system.
B Follow-up support component system. During the cutting process, it can be ensured that the support frame can always follow the pipe to prevent pipe cutting errors caused by pipe deformation.
The front end is equipped with front, rear, left and right dual follow-up modules to ensure cutting accuracy, and automatic tilting and blanking settings to prevent pipe scratches.
C The machine is equipped with Bochu special chuck, which has better dynamic performance, speed can reach 80r/min, acceleration can reach 1.5G