LX12025F Aluminum stainless steel carbon steel sheet metal High power Fiber laser cutting machine 4kw 8kw 12kw 16kw 20kw
LXSHOW LASER LX12025F is a product specially designed for sheet metal laser cutting machine. It has stronger cutting ability and higher cutting precision. Do you want to know more about it? The product details page below can help you.
Clasificación:

Línea directa de servicio al cliente
+86 132 5674 2787
Descripción del producto

Parámetros

Muestras

Video

Cómo ordenar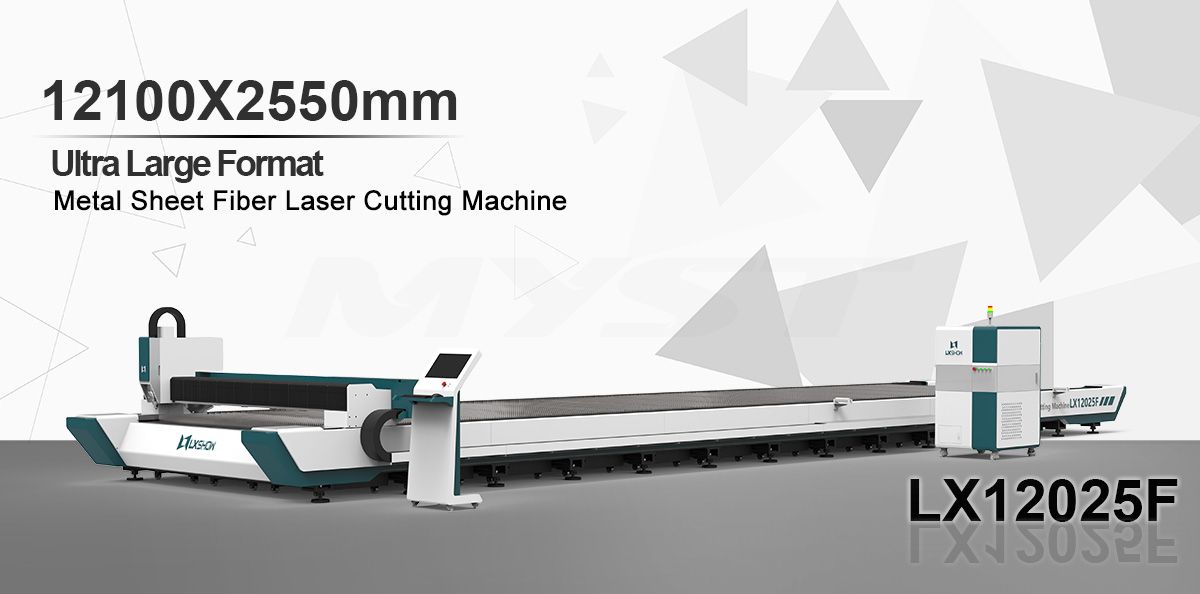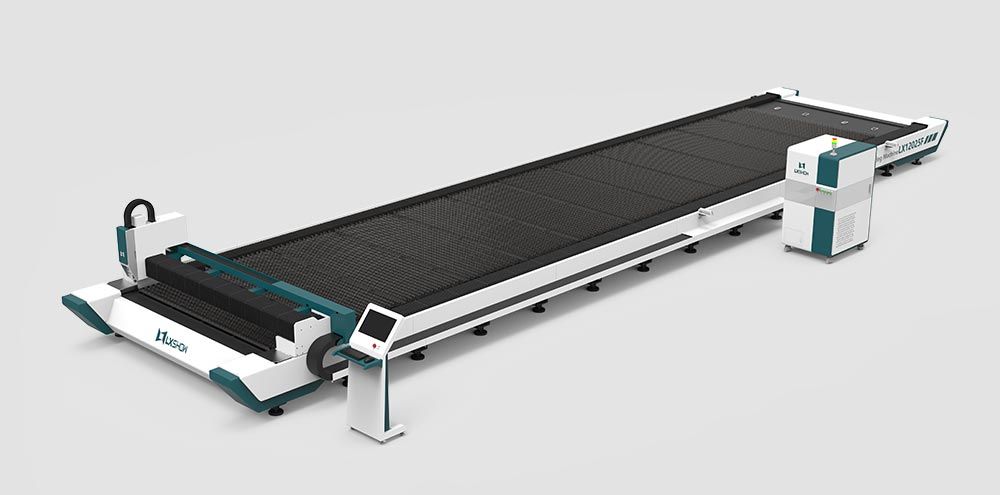 Maximum cutting area could be 24500mm*3200mm depend on your working , power up to 20000W
Innovative environmental protection ventilation system :The smoke produced by cutting can be filtrated inside, it's non-polluting and environmentally friendly
A safety grating is installed on the beam. When a person enters the processing area by mistake, the equipment will brake immediately, effectively avoiding dangerous situations.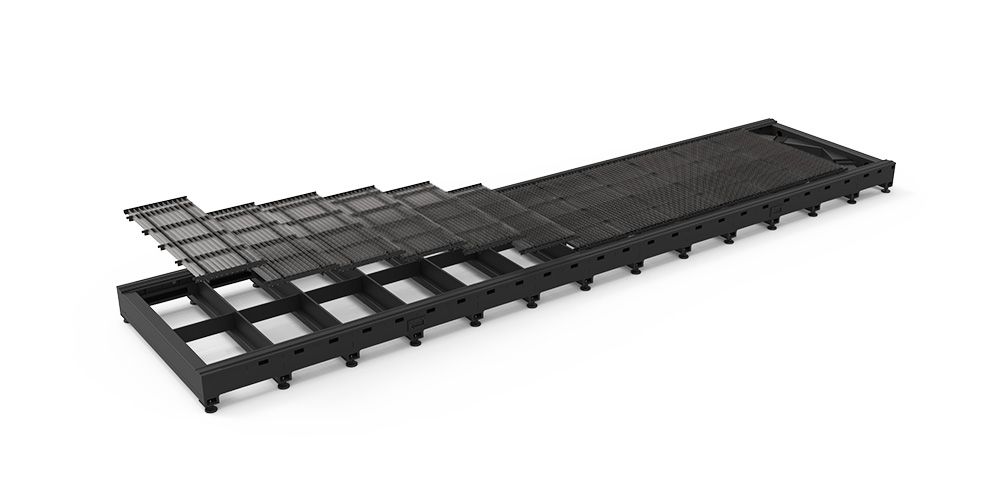 Plate Welding Frame
Annealed And Heat Treated
Plate welding heavy work bed, no deformation in 20 years, suitable for ultra-high power 20,000-watt laser. The increase in weight is very beneficial to the laser cutting machine cutting speed.
Innovative Four Slings Working Bed
For reducing damage to the work bed during laser working, LXSHOW Innovated the new work bed by adding four slings, and the life span of the fiber laser cutting machine work bed will be doubled.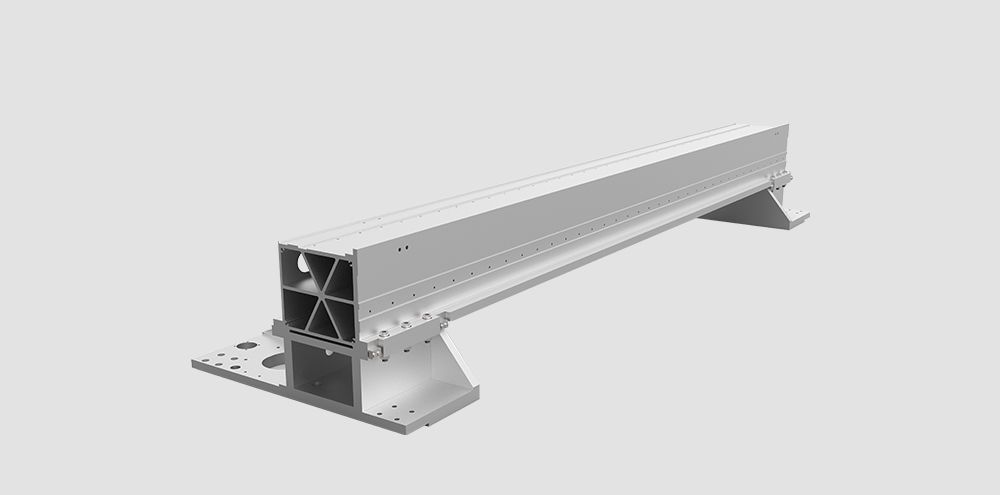 Brand New Cast Aluminum Beam
It is manufactured with aerospace standards and formed by 4300 tons press extrusion molding. After aging treatment, its strength can reach 6061 T6 which is the strongest strength of all gantries. Aviation aluminum has many advantages, such as good toughness, light weight, corrosion resistance, anti-oxidation, low density, and greatly increase the processing speed.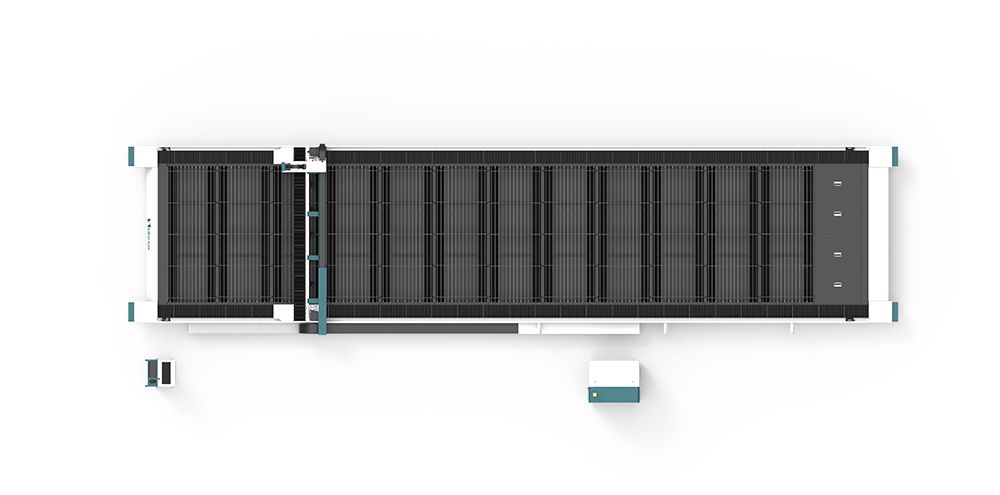 Full coverage, super suction
Adopt the latest cutting-edge tobacco control technology
Each section of the bed has a smoke exhaust device
Powerful negative pressure 360° adsorption
Axial fan wind direction surrounds blowing smoke downward
Full 360° strong adsorption and consistent smoke exhaust
Effectively purify the smoke and dust on the top of the enclosed cutting platform
Improve purification efficiency and reject lens contamination
Net follow-up, wisdom grows by quality
The smoke exhaust device automatically senses the laser cutting position
Turn on precise smoke exhaust, follow-up smart smokingCreate a concealed cavity, fully enclosed smoke control and clean smoke.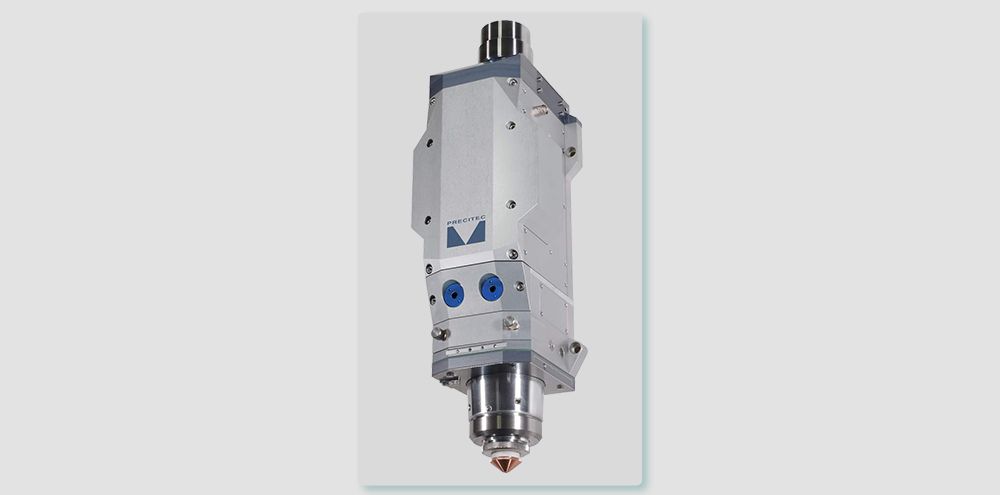 Auto Focus Cutting Head Precitec
• motorized focus position adjustment for automatic machine setup and piercing work
• lightweight and slim design created for fast acceleration and cutting speed
• drift-free, fast-reacting distance measurement
• permanent protective window monitoring
• automated piercing with PierceTec
• water cooling of the sheet metal with CoolTec
• completely dustproof beam path with protective windows
• LED operating status display
• output of all sensor data via WLAN to APP and machine control possible
• pressure monitoring in the nozzle area (gas cutting) and in the head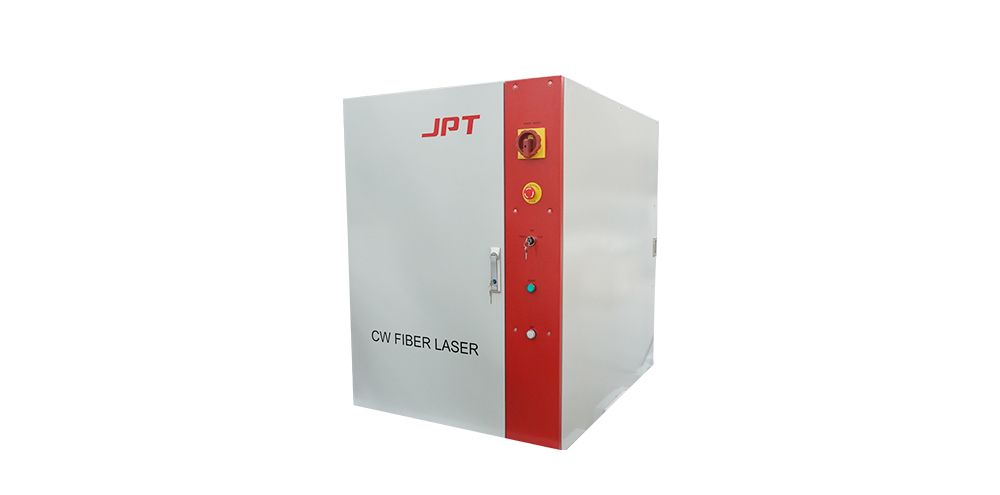 12000W JPT Fiber Lasers Source
World Famous Brand
Powerful cutting ability with stainless steel, aluminum and other metal materials, cutting thickness is up to 40mm.
Long Service Life
The world leading JPT laser has stable performance, the service life can reach 100000 hours, and the overall quality of the equipment can be guaranteed safely.
Stable Cutting Performance
Fiber laser source can produce excellent beam quality, finer cutting lines, higher working efficiency and better machining quality. Fully closed constant temperature working environment makes laser source more effective to ensure the stable operation.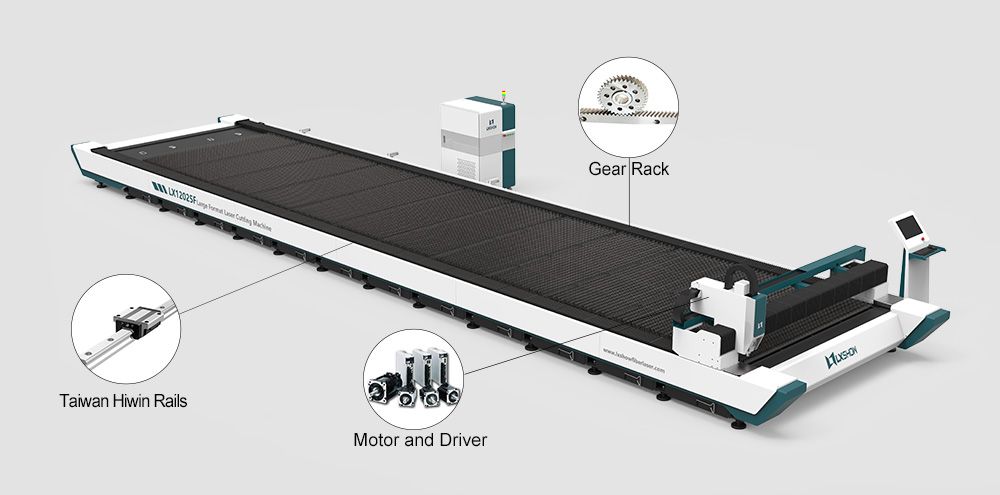 Transmission And Precision
LXSHOW fiber laser cutting machine is equipped with German Atlanta rack, Japanese Yaskawa motor and Taiwan Hiwin Rails. The positioning accuracy of the machine tool can be 0.02mm and the cutting acceleration is 1.5G. The working life is up to more than 15 years.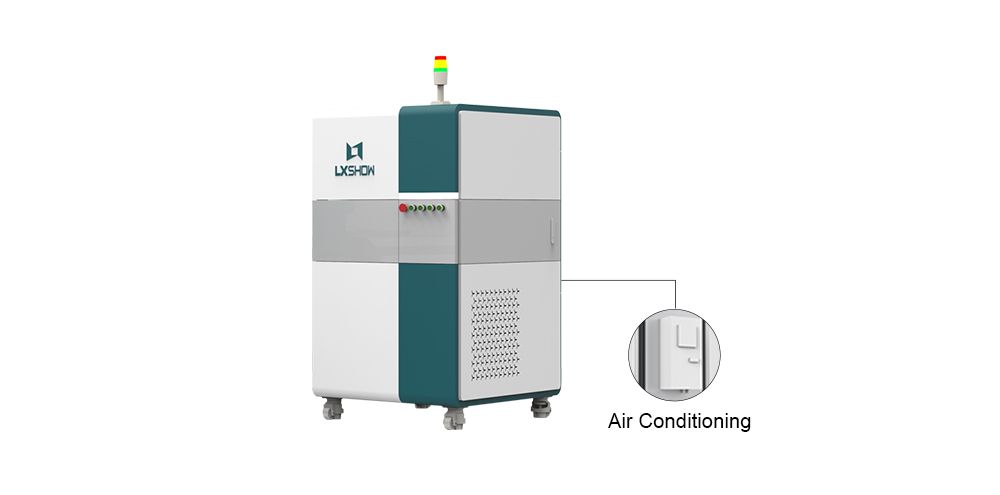 Independent Control Cabinet

Independent Control Cabinet
Dust-proof
•All electrical components and laser source are built-in to the independent control cabinet with a dust-proof design to prolong the lifespan of the electrical components.

Automatic Thermostat
•The control cabinet is equipped with air conditioner for automatic constant temperature.This can prevent excessive temperature damage to components in summer.