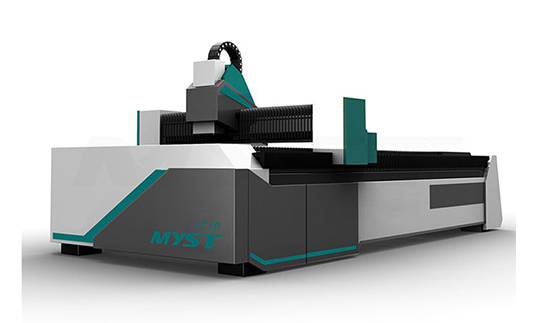 The sheet metal industry is one of the most important application markets for laser processing. China's huge potential market also provides a broad space for the application of laser equipment in the sheet metal industry. As the competition intensifies, the competition in the sheet metal market will turn into a competition for high-quality, high-tech products.
Therefore, in order to adapt to the development trend of the international market, the transformation of processing technology is inevitable. As a new technology, laser processing technology is the product of modern scientific development. Laser cutting, laser welding, laser marking, and other technologies are increasingly used in the sheet metal processing industry.
What is sheet metal? So far, sheet metal has not yet had a relatively complete definition.
1. According to the analysis in a foreign professional journal, it can be defined as sheet metal is a comprehensive process for metal sheets (usually below 6mm), including shearing, punching/cutting/compositing, folding, welding, riveting, splicing, Forming (such as car body), the obvious feature is the same thickness of the same part.
2. Explanation of "Modern Chinese Dictionary (5th Edition)"-Sheet Metal: Verb, processing metal plates such as steel plates, aluminum plates, copper plates, etc.
Sheet Metal and Fiber Laser Metal Cutting Machine
China has gradually become an international processing and manufacturing center. As the demand for metal processing continues to increase, the electrical control boxes and machine casings in the metal processing industry are generally sheet metal parts, so the demand for sheet metal processing capabilities is also increasing; As a result, the complexity of the process is relatively high, and even some parts have reached dozens of procedures, which puts forward higher requirements for sheet metal processing in terms of accuracy.
Sheet Metal Fiber Laser Cutting Machine is progress on the shoulders of giants. It first started to rise in foreign developed countries, driving the rapid development of its related manufacturing industries. China has started to catch up in recent years, and it has already achieved success in the field of fiber laser cutting machines. This achievement has enabled China to shorten the gap between high-end manufacturing and foreign high-end equipment manufacturing. It may even allow China's high-end equipment manufacturing to catch up with the pace of foreign high-end equipment manufacturing technology. Fiber laser cutting machines help China's manufacturing industry achieve leapfrog development.
Disadvantages of Traditional Sheet Metal Processing
Traditional sheet metal processing technology: shearing-punching-bending-welding process or flame plasma cutting-bending-welding process. In the face of orders of multiple varieties, small batches, customization, high quality, and short delivery time, it has obvious shortcomings:
1. (Numerical control) Shearing machine is mainly used for straight-line cutting, it can only be used for sheet metal processing which only needs straight line cutting;
2. (CNC/Brick Tower) The punch press has restrictions on the cutting of steel plates with a thickness of more than 1.5mm, and the surface quality is not good, the cost is high, the noise is large, and it is not conducive to environmental protection;
3. Flame cutting is the original traditional cutting method. When cutting, the thermal deformation is large, the slit is wide, the material is wasted, the processing speed is slow, only suitable for rough processing;
4. The high-speed water cutting process is slow, causing serious pollution and high consumption cost.
In response to the problems of traditional sheet metal cutting at this stage, the demand for laser cutting is also increasing.
1. Laser cutting has a high degree of flexibility, fast cutting speed, high production efficiency, and short product production cycle. Whether it is simple or complex parts, you can use a laser to achieve rapid prototyping and cutting;
2. Narrow cutting seam, good cutting quality, a high degree of automation, easy operation, low labor intensity, no pollution;
3. It can realize automatic cutting layout and nesting, improve the material utilization rate, no tool wear, and good material adaptability;
4. Low production cost and good economic benefit.
JINAN MYST Laser Equipment company, which has been focusing on laser manufacturing for 16 years, has been at the forefront of the industry in laser technology research and development. Our company vigorously develops high-precision cutting technology and strives to manufacture the most perfect cutting process for sheet metal processing and other industries.